Specialty Weddings for
Busy Couples

Florida Weddings on the Go
specializes in creating romantic
wedding ceremonies and vow
renewal ceremonies that are as
unique as each couple. Our goal is
to provide a marriage ceremony full
of magic and romantic memories
that will last a lifetime. We
understand that a Bride and
Groom's wedding day is the most
important occasion of their lives,
and therefore should be the most
memorable.

Florida Weddings on the Go will
handle everything from helping you
select the wedding site to
arranging for accommodations. For
the actual wedding ceremony, our
network of wedding service
providers will take care of all the
details...from selecting the
photographer and the flowers to
the person who will perform your
ceremony. In Florida, there are so
many locations, so if you tell us your
dream, we will make it happen! We
can arrange weddings in most parts
of Florida from Tampa to Naples on
the west coast, Cocoa Beach to Key
West along the east coast and cities
in the Florida's panhandle as well
as Central Florida around Orlando.
Last minute weddings are welcome.

Florida Weddings on the Go



(813) 610-7336

Florida Weddings
on the Go

$75 Special for Week Day
Weddings "Officiant Only"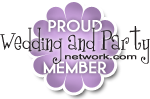 A dream beach wedding in Florida
does not have to be expensive. We
can create a beautiful beach front
wedding for you for only $125.